When in the season, there is nothing tastier than a fresh tomato. Add some cheese and you have a near perfect pairing. Bake them together with some parm? You'll have heaven on a plate.
These cheesy tomato bakes are perfect for a snack or as a light lunch. They even make a tasty side dish to pair with a nice steak or some baked salmon. The fresher the tomato, the better.
It's almost magical when you pair together fresh tomatoes and Parmesan cheese. Like I said before, these two ingredients are a marriage made in heaven. Whoever invented this combo knew what they were talking about.
Recommendations
Looking for more keto friendly meals? Try our Supreme Green Bean Casserole!

(Visited 852 times, 76 visits today)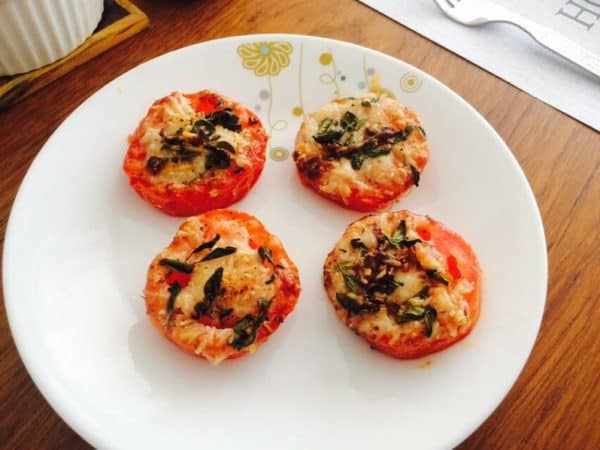 | | |
| --- | --- |
| | |
Place tomato slices on a parchment lined baking sheet.

Top each tomato with a layer or parmesan and then a layer or mozzarella.

Sprinkle the chopped basil on top of each tomato.

Drizzle lightly with olive oil.

Bake for 8-10 minutes or until cheese is melted and bubbly.

Turn off oven and broil for 2-3 minutes to brown the cheese.

Serve immediately. Enjoy!