Introducing our creamy spinach artichoke chicken thighs. This recipe takes a classic appetizer and turns it into a savory meal in only a few steps.
These chicken thighs will make you feel like you're indulging in a cheat meal when you're really not. High in healthy fats and low in carbs, this dish is perfectly keto. Whether someone is eating low carb or not, this is a meal everyone will love.
Another great thing about this recipe is that it only requires one skillet. I don't know about you, but for us, the less mess, the better. You can make this recipe ahead of time and store it in the fridge. Just toss it in the microwave when you're ready to enjoy.
Between the creamy sauce and the savory chicken, I'm not sure what my favorite thing about this dish is. All I know is that it's a meal the whole family enjoys.
A perfect side for this dish is our Bacon Wrapped Asparagus, trust us, you'll want to try these.
(Visited 2,496 times, 69 visits today)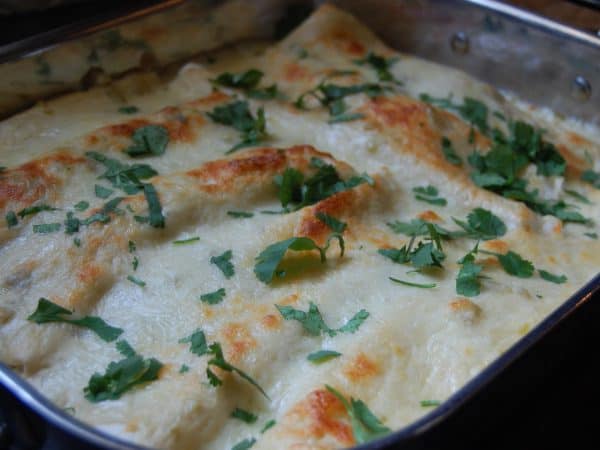 | | |
| --- | --- |
| | |
In a large skillet, add olive oil over medium-high heat.

Add garlic and chicken, flesh-side down, and sear for 2 - 3 minutes on each side or until golden brown.

Add in cream cheese and occasionally stir it until it begins to melt down and become thinner in consistency.

Pour in the chicken broth and add the parmesan cheese.

Bring to the boil, reduce heat to low.

Add artichokes and spinach; simmer for 10 minutees.

Place the skillet into preheated oven and continue to roast for 15-20 minutes. Serve with steam vegetables!