Sign up free for 5minutelife member perks

Our FREE low carb eBook

to help you get kick-started in the 5minutelife low carb and keto(ish) way of life!
Family and life hacks, ideas, tips and tricks

e-mailed straight to your inbox.

Special

members-only

content and discounts.

Direct e-mail access to us

, Nicole & Dan. Have a question? We'll give you an answer!
Bring sanity back to your busy life with our easy to follow guides, tips and videos
Nicole Nedelko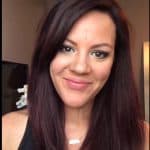 Busy Mompreneur, Elite Status Younique Presenter, and "Super Mom" Hack Specialist. Wife to Dan Nedelko and Mom to Jaxson, Cohen and Mila Nedelko
Dan Nedelko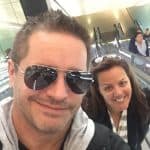 Busy entrepreneur, founder of Honeypot Marketing and The Knows Network. (Lucky) Husband to Nicole and Dad to Jaxson, Cohen and Mila Nedelko
We're busy parents, professionals and a couple at the time same.
We spent years testing, struggling and figuring out those quick life hacks and sanity savers with our 3 kids so you won't have to!
Low Carb and Keto Diet Recipes, Make Up Tutorials, Parenting Tips and Time Saving Life Hacks
Make Up and Beauty Tutorials
Low Carb and Ketogenic Diet Recipes
(Visited 21,496 times, 1,592 visits today)